ARC IN THE NEWS
Amphibian & Reptile Conservation has published a paper, July 16th, featured in The Revelator (an initiative of the Center for Biological Diversity) titled: The Long-lost Frogs Found in a Remote Ecuadorian Reserve — and the Threat That Could Wipe Them All Out.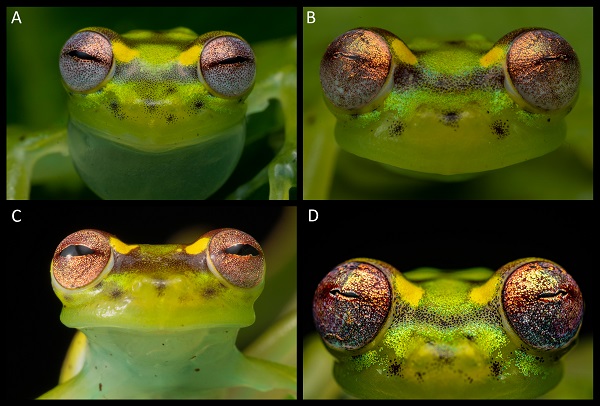 Fig 5. Iris variation in
Nymphargus balionotus
.
Photos by Jaime Culebras (A–C) and Scott Trageser (D)
.
Network with us!
Amphibian & Reptile Conservation has a significant presence in social media, with over 32,000 followers on our Facebook site and more in related affiliate sites. You can keep in touch with us online by "Liking Us" on Facebook and receiving important news, information, photographs, and notifications of newly published papers. Please join with us!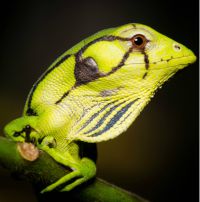 Photograph: Common Monkey Lizard (Polychrus marmoratus).
Permission kindly granted by Ryan L. Lynch/The Biodiversity Group.
2022 ISSUES (VOLUME 16)
NO. 1—ISSUE 1

NO. 2—ISSUE 2